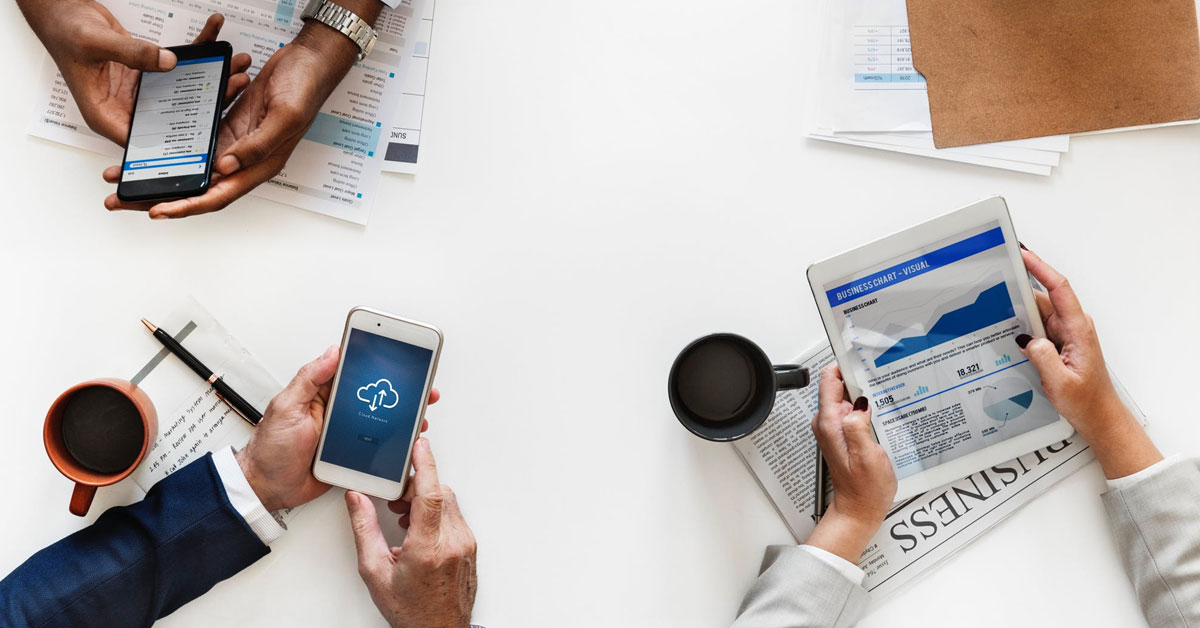 What You Need to Know about Mobile Device Management
One of the most common questions my customers ask is, how do I manage my mobile devices? Yes, there are lots of options to choose from it comes down to what you are trying to manage and why. However, this is becoming a really important topic in the technology world because with the explosion of mobile device usage from Smart Phones, to Tablets even to some of the business intelligence and data mining programs are now available through mobile devices.  Managing these devices to control corporate intellectual property, customer bases, and what your employees are loading and doing on your smart devices is becoming more and more important.
First, let's start with; What is Mobile Device Management (MDM)? There can be many different aspects to MDM, which could include App Management, security features such as endpoint security management, and document and data protection. Let's take a pretty simple example and one that most companies have faced at one point or another the lost or stolen mobile device.  If you are using an MDM piece of software to manage these devices, you can locate, lock and even wipe lost mobile devices, and newer smart devices even have the abilities to geofence which could alert you if the phone is outside of a predefined area. MDM programs also provide the abilities to manage hardware inventories, application inventories for licensing compliance, configuration of the mobile app to a predefined configuration, remote viewing, and control of the devices, along with content management and filtering.
Be cautious if you allow employees to use their own devices for corporate business.
You have decided you want to explore mobile device management, what are some of the key things you should consider when starting this process?  According to Kitewire Mobility, they have five key areas that you should consider.
1)     Consider the software's ease of use; if the software is difficult to implement or use, then you are wasting your time and money. Is the software intuitive and helping you through the process of device enrollment and is the management dashboard easy to use and understand?
2)     Consider your data security needs; with any connected device which now does include smart devices, make sure that you understand if you have any compliance requirements for security such as HIPPA every business sector has different requirements so make sure that you understand yours. Other security considerations are how do you protect sensitive information from being shared from one device to another? Are you going to require activity logs? What kind of containment processes do you need in the event of a security breach or virus on the smart device?
3)     Consider what devices you need to protect; What kind of mobile devices is your company using, i.e., Apple, Android, Microsoft, and make sure that you pick a program that supports all those devices. What is the operating system on your mobile devices, and how do you want to manage upgrades?
4)     Consider what you need to manage across mobile devices; will some of the apps and features need to be turned on or off? Is this a corporate-wide decision, or is this going to be made individually? What kind of auditing are you going to require, the loading of a new app, the abnormal behavior that might be a trigger for a security problem?
5)     Consider the application needs of your organization; What applications are you using now and what applications are you going to require in the future? Are you going to be pushing new apps out to your employees, and are these going to be standard apps or custom applications? How are these apps secured and managed for access?
Now that we have covered what MDM is and some things to consider when selecting an MDM program, what are some of the more common MDM applications you might consider? These are in no particular order, and I am not making a recommendation just simply pointing you in a direction. Before you start down this road one thing to consider is that most of the major carriers do offer MDM management, however typically they are not a fully-featured as some of the after-market software packages, but it might be an easy place to get started.
Some of the more common programs:
SOTI Mobile Control
VMware AirWatch
Citrix XenMobile
ManageEngine Mobile Device Manager Plus
Microsoft Intune
SimpleMDM
Mobile device management is becoming an important part of the overall IT management of technology resources, it is a risk that should be a concern, and the use of MDM software is one way to mitigate the ongoing and growing risk of smart mobile devices. With our always connected and online expectations along with the increasing amount of data that is being downloaded and stored on mobile devices, this is one area that is worthy of your attention and budget dollars.
By Scott M. Lewis, President / CEO Winning Technologies, Inc.
About the Author: Scott Lewis is the President and CEO of Winning Technologies Group of Companies, which includes Liberty One Software.  Scott has more than 36 years of experience in the technology industry and is a nationally recognized speaker and author on technology subjects. Scott has worked with hundreds of large and small businesses to empower them to use technology to improve work processes, increase productivity, and reduce costs. Scott has designed thousands of systems for large, medium, and small companies, and Winning Technologies' goal is to work with companies on the selection, implementation, management, and support of technology resources. Learn more about Winning Technologies call 877-379-8279.