Cyber Security is Protection that Every Business Needs
Cyber attacks are becoming more and more common. They can be devastating for a company, as they can lead to loss of data, money, and time. Therefore, it is crucial to have strong cyber security measures to prevent these attacks from happening. Cyber security is the protection of networks, programs, and data from unauthorized access, use, disclosure, disruption, or destruction. The rise of technology has made cyber threats, such as ransomware, viruses, spam, and encryption, a more relevant concern in recent years. It is more important than ever for businesses to invest in cyber security to protect their data and avoid any kind of data breach, as it can have serious impacts on the business as a whole.
Winning Technologies Cyber Security includes:
Off Site Backup
Incorporating Security Policies & Procedures
Employee Security Training
Intrusion Detection Monitoring
Internal Network Security Monitoring
Internet Security Products
Winning Technologies Partners in Cyber Security
Winning Tech manages the project from start to finish. This includes support from our technicians before, during, and after implementation.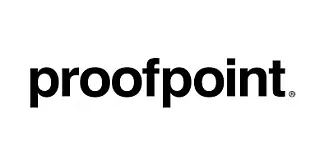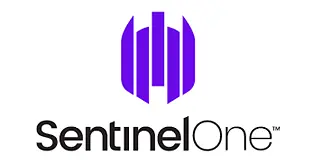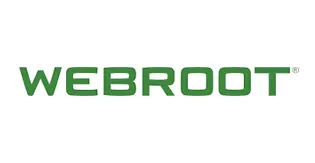 Learn more about our Cyber Security Partners:
Arctic Wolf is a leader in security operations. Since 2012, Arctic Wolf has taken an operational approach to cybersecurity.  Arctic Wolf provides 24×7 monitoring, detection, and response, ongoing risk management, as well as security awareness training to proactively protect your environment while continually strengthening your security posture.
Darktrace (DARK.L), a global leader in cyber security AI, delivers world-class technology that protects over 6,500 customers worldwide from advanced threats, including ransomware and cloud and SaaS attacks. Darktrace's fundamentally different approach applies Self-Learning AI to enable machines to understand the business in order to autonomously defend it. Headquartered in Cambridge, UK, the company has 1,700 employees and over 30 offices worldwide. Darktrace was named one of TIME magazine's 'Most Influential Companies' for 2021.
Read more about DarkTrace by visiting our Darktrace and Cyber Security AI page. Remember that Winning Technologies is currently offering a Free 30 Day Trial on the software too!
For organizations of all sizes that need to protect sensitive data at scale, Duo is the user-friendly zero-trust security platform for all users, all devices, and all applications. Multi-factor authentication from Cisco's Duo protects your applications by using a second source of validation, like a phone or token, to verify user identity before granting access. Duo is engineered to provide a simple, streamlined login experience for every user and application, and as a cloud-based solution, it integrates easily with your existing technology.
SentinelOne is a pioneer in delivering autonomous security for the endpoint, datacenter and cloud environments to help organizations secure their assets with speed and simplicity. SentinelOne unifies prevention, detection, response, remediation, and forensics in a single platform powered by artificial intelligence. With SentinelOne, organizations can detect malicious behavior across multiple vectors, rapidly eliminate threats with fully-automated integrated response and to adapt their defenses against the most advanced cyberattacks. SentinelOne has offices in Mountain View, Tel Aviv, and Tokyo. The company is recognized by Gartner in the Endpoint Protection Magic Quadrant as a Leader and has enterprise customers worldwide.
Proofpoint Email Protection is the industry-leading email gateway, which can be deployed as a cloud service or on premises. It catches both known and unknown threats that others miss. Powered by NexusAI, our advanced machine learning technology, Email Protection accurately classifies various types of email. And it detects and blocks threats that don't involve malicious payload, such as impostor email—also known as business email compromise (BEC)—using our Advanced BEC Defense. You can also automatically tag suspicious email to help raise user awareness. And you can track down any email in seconds. Plus, our granular email filtering controls spam, bulk graymail, and other unwanted email.
Webroot, an OpenText company, was the first to harness the cloud and artificial intelligence to stop zero-day threats in real time. Webroot secures businesses and individuals worldwide with threat intelligence and protection for endpoints and networks.
With the Barracuda Email Security Gateway, protecting against inbound malware, spam, phishing, and Denial of Service attacks ensures that business productivity isn't impacted by attacks through the email system. Powerful and customizable policies enable further enforcement of detailed requirements that govern inbound email messages. As a complement to the Barracuda Email Security Gateway, check out Barracuda Sentinel, a cloud delivered AI solution for real-time spear phishing and cyber fraud defense.
Catch silent attackers before any damage is done.
Using artificial intelligence, Darktrace finds the quiet cyber-threats inside your organization, no matter how they got in. From stealthy attackers and insider threats, to hacks of connected objects or industrial networks, this early detection, paired with Winning Technologies IT management, ensures your business is on its way to having a healthy digital immune system. Find out how + sign up for a Free 30 Day Trial by contacting Winning Technologies today.