Empower Your Business with an IT Audit, Strategic Planning, and an IT Strategy
The demanding work of running a business can cause some things to slip through the cracks. As a business owner, you would not allow one of those slips to be auditing financials, and some strategic planning with an IT audit will maximize your technology costs.
Create a Smart IT Strategy
Take advantage of a comprehensive IT audit today to ensure the security of your company's data and systems. You'll get peace of mind from knowing that all potential threats have been addressed before they ever become a problem.
Give us a call at 877-237-8279 or use the form below to get started.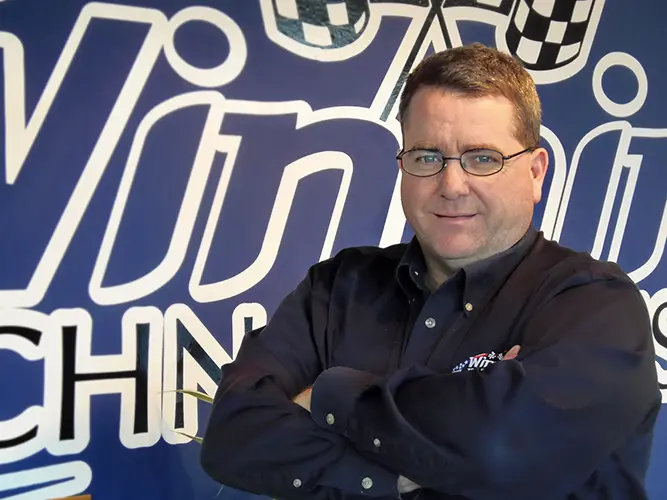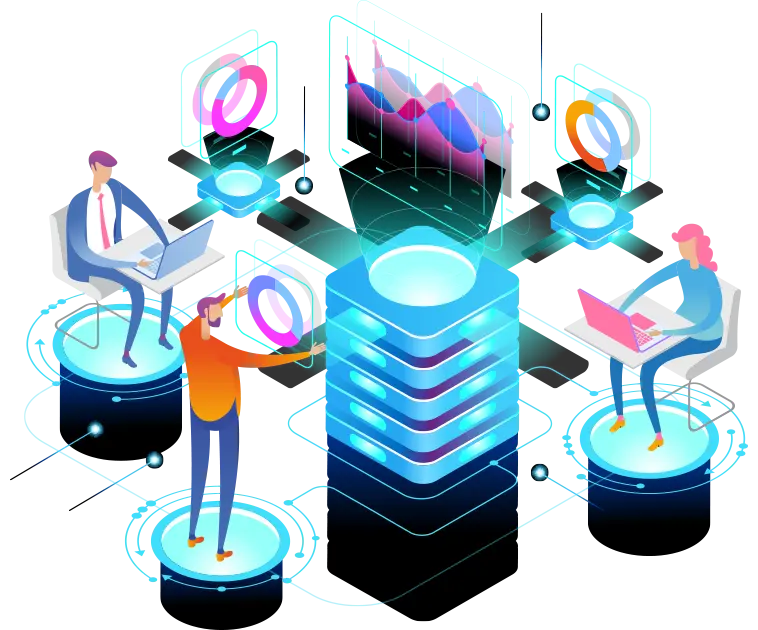 Why is it important to conduct an IT audit?
An IT Audit can help keep your organization safe, secure and compliant. It can uncover issues before they become a problem and save your business money in the long run. A comprehensive IT audit takes a deep dive into your organization's systems, policies, and procedures to identify any potential weaknesses or vulnerabilities. Below are the two main benefits of an IT audit from Winning Technologies.
1. Take control of your IT costs.
To run a successful business, it's important to stay on top of your IT expenditure. An IT audit can help you evaluate which services are necessary and where you could save money, as well as identify any outdated technology and systems that need updating. With a Winning Technologies IT audit, you can take control of your IT costs before they spiral out of control.
Gain the peace of mind that comes from knowing exactly what IT services you need, and feel the satisfaction of having saved money by getting rid of unnecessary ones. An IT audit is a cost-effective way to make sure your business runs smoothly without wasting money on outdated technology or paying for services you don't need.
2. Protecting your company's data and IT systems from unauthorized access and malicious threats.
An IT audit is an effective way to assess risks, identify vulnerabilities, and protect your organization's IT infrastructure. With an IT audit, you can gain an in-depth understanding of the processes, systems, and data within your organization. Additionally, it will help ensure that all security measures are up-to-date and working properly.
By utilizing IT auditing services, you can rest assured that your business is secure and its future is protected. Plus, take advantage of expert advice on the best methods to maintain a secure system.
Winning Technologies and IT Auditing
Winning Technologies recognizes that in the competitive business world, the technology you implement must be flexible, manageable and supportable. Most importantly, it should be relevant to the current needs and future growth of your business.
Your business model is the basis of our audit and objectively looks at over 21 business-impacting areas as outlined by the CoBIT (Control Objectives for Information and Related Technologies) standard.
This standard is supported by the ISACA (Information Systems Audit and Control Association), and revolves around a modeling process of determining how businesses select, implement, manage and support technology initiatives.
How do you know if you need an IT Audit?
Ask yourself these questions if you're not sure that your company needs an IT audit:
How are you measuring technology success?
Do you know the weaknesses in your infrastructure?
How do you know you are spending wisely when it comes to information technology?
Do you know what your ROI is on your IT investments?

How Your All-Inclusive IT Audit Works
1.  Audit Kick-Off
Audit Kick-Off Meeting
Review of Documentation Requests
Scheduling of Remote Access Hand-off
2.  Audit Discovery
Reporting Tools Loaded and Processed
On-Site Interviews with Key Staff and Network Inspections
Documentation Discovery with Key Staff
3.  Audit Evaluations
Reporting Data Gathered Remotely
Reporting Data and Inspection Data Analyzed
Engineering Reviews and Drafting
4.  Audit Review, Report & Delivery
Work Sessions on recommendations, design and implementation
Audit Drafting Submitted for final Audit Engineering Review
Final Audit Report Issued
On-site or Remote Presentation Scheduled for Delivery of Audit
IT Audit, Strategic Plan and IT Strategy Points of Review
Business Processes and Operation
Employee Training
Organization Staffing
IT Policies and Procedures
Current and Future Strategic Planning
Network and Server Infrastructure
Server Topology, Architecture and Hardware Review
Equipment Standards
Active Directory, Group Policy and DNS
Remote Access Methods (Terminal Services, Citrix, Remote Apps, Remote Desktop)
Exchange / E-Mail services, Email Archiving and Filtering
Web Filtering, Anti-Virus, Anti-Spyware and Crypto Protection
Electronic Data Management: File Structure and File Sharing
Print Services (Printers, Copiers and Scanning)
Network Hardware Evaluations
Network Configurations (Switches, Routers, Firewalls, Wireless Access and ISP/Internet/Bandwidth evaluations)
Cloud Hosting / Off-Site Operations
Backup Solution
Phone System and Communications Contracts
Network and Server Administration
Systems Monitoring and Maintenance (Patch Management, Updates and Upgrades)
Backup and Restore Procedures
Software Licensing and Licensing Compliancy
Disaster Recovery
Support Ticketing, SLA Management and Reporting
Internal Security
External Security
Equipment Standards and Maintenance (Patch Management, Updates and Upgrades)
Anti-Virus, Anti-Spyware and Crypto Protection
Remote connectivity (Home Offices / Remote Offices)
End User Support
Endorsed by: Cowell | James | Forge Insurance Group

Cowell James Forge Insurance Group is an independent insurance agency built on a foundation of strong values. We embrace quality customer service and retention and are committed to providing you with the highest standards of professional integrity through our products and service.
We are an independent insurance agency. That means you—our client—are our boss. Our job is to work closely with you, discover your professional or personal insurance needs, and secure a policy that best minimizes the risks you face.
One of our greatest and most critical challenges resides in protecting our digital infrastructure and your information reducing our collective risk. Thus, we have partnered with experts in cybersecurity to help secure ourselves and our clients. Let's discuss the challenges to your organization and see where we can assess, develop, and implement a comprehensive approach to protect you and your most important resources. We are here to assist you in minimizing your risk and increasing your competitiveness.
The CJF team includes exceptional, knowledgeable, and caring individuals who are dedicated and ready to help you to find the absolute best insurance solutions. We take pride in our open and honest communications to help our clients implement insurance solutions tailored to each individual.
Web: cjfig.com | Direct: (816) 410-9530 | Main Office: (816) 471-4245 | Address: 10525 N. Ambassador, Ste 301, Kansas City, MO 64153