It has been a year for the record books, and Cybersecurity has been the year's...
A Technology Management Company founded in 2002
Winning Technologies was founded in January of 2002 by Scott and Lynette Lewis in the basement of their home. This was during the height of the dot com bubble so people thought they were crazy to start a technology management company. However, Scott and Lynette have proven that with the right methodology and the right people, customers would quickly and easily see value in Winning Technologies.
Scott and Lynette felt strongly at the time that the age of technology services centered around the nuts and bolts of computer repair. They knew this was going to become less important due to the improvements in manufacturing processes, reductions in the overall cost of hardware, and the quick pace of change in the business world and the overall technology industry.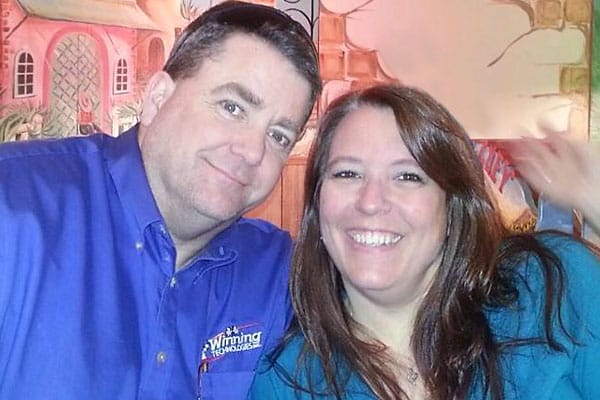 Although there is a place for the nuts and bolts companies that will never fully go away, and by the nature of our business we perform the nuts and bolts work. Technology is a business, and whether it is in-housed managed or outsourced, the business side of technology is where you need to focus.
As Winning Technologies started to grow, it quickly became evident that having a nationwide presence that would allow for regionally dispersed "feet on the street" was important to our client base.
Winning Technologies now has offices around the country and internationally to support our worldwide clients.
Powerful Help Desk Software
Scott and Lynette quickly realized that in order to manage a technology management business, show value to our clients, and to track the many moving parts of Winning Technologies and our clients business, we needed a powerful software package to serve our clients.
After an exhaustive search Scott and Lynette realized that in order to be successful, everyone regardless of role within the organization had to work out of the same piece of software. Our business software management tool is capable of managing all aspects of our business as well as our clients business.
Our software is a fully integrated package that provides the accountability that you want in a management tool around Human Resources, Calendaring and Scheduling, Parts Orders, Asset Management, Inventory, Lifecycle Management, Procurement, Project Management, Help Desk and Support, Purchase Order Management, Document Management, Escalations, Customer Approvals, all of which our clients have access, reporting capability, history tracking and if you have an in-house IT person can track their workload and ticket management and seamlessly integrate and work with the Winning Technologies technical team.
Education, Empowerment and Accountability
The Winning Technologies model of Education, Empowerment and Accountability forms the backbone for the Winning Technologies Group of Companies. Winning Technologies wholly owned subsidiaries of XpressHost LLC, which is a Cloud Colocation and Hosting company, Lingo Communications a telecommunications, VoIP, and low voltage cabling company, and Investigative Protection Services a security management, intrusion protection and data recovery company, the Winning Technologies Group of companies can control, manage, and support our clients entire needs without reliance on outside companies and services to meet our objectives.
The power of this model is often overlooked, but if you have ever been waiting on service, been involved in a finger pointing situation that has cost your business time, money and customers, you understand the importance of having control of the entire solution from the frontend to the backend. That is the real power of the Winning Technologies Group of Companies.
The explosion of success that the Winning Technologies Group of Companies has enjoyed around the world has been due to expanding the ownership of Winning Technologies and providing opportunities to our employees.
The story of Winning Technologies is one of being success driven by dedication to the success of our clients. We have been committed to the core values developed by Scott from the very beginning of Confidence, Pride, Passion, Customer Loyalty, and Integrity. Our values have driven our commitment to being the best business partner for our clients, one who stands in the fight with them, won't run away when there is trouble and will commit our own resources to ensure that everyone is successful.
Winning Technologies understands the importance of Education, Empowerment and Accountability to our clients, and to ourselves. That combined with a highly talented technical team dedicated and committed to our clients success, no matter the obstacle, no matter what we have to do, will helps us succeed and achieve our goal of Extreme Customer Support... NO EXCEPTIONS, NO EXCUSES!