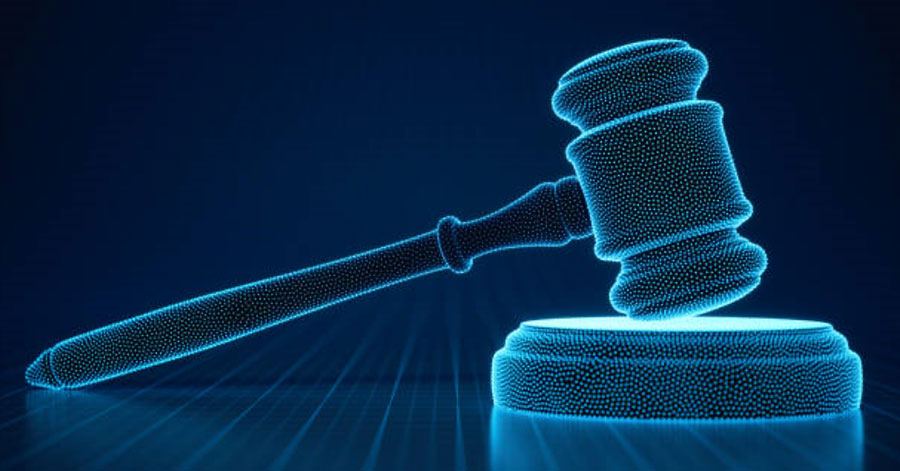 There are a lot of reasons small businesses can find themselves in legal litigation, employee issues, customer issues, product, and service issues. However, there are ways to lessen the likelihood of litigation or to be adequately prepared to protect yourself, and your business in the event litigation happens. In a lot of cases, people have an idea of the better mousetrap, so they form a company and start the process of customer acquisition and hiring employees. This is the point you need to start thinking about how you are going to protect what you have built or what you are building. Regardless of what side you sit on the plaintiff or the defendant, it is all going to come down to what you can prove when you can show it and who did it, documentation is king.
Small businesses, and honestly large businesses, are well known for not having proper documentation and work processes for contract management, scopes of work, scheduling, or documentation around work that has been completed or changes to scopes or expectations of deliverables. Just as relevant is the documentation of how employees document time for customers but, more importantly, time and attendance records for the time they were on the clock and the duties performed. As a small business, what are some of the most common types of litigation you may face?
Breach of Contract, which means, in some cases, you may have failed to carry out the terms of the contract. Agreement violations could be violations within the contract scope of work, terms, and conditions of the deal, or deadlines have been missed. Unless you have documentation along with a consistent work process that ensures changes are documented, approved by both parties, and implemented according to the agreement. Proper documentation is vital when it comes to litigation, properly documenting changes, who requested the change, and what are the new expectations should be part of your regular operating processes and to show consistency in work processes. Business Manager 365 has a Customer Relations Management module, which manages the writing and management of contracts, with a change management process built in to document and approve changes as they occur accurately.
Discrimination against Employees; Each state has different employment laws and work rules, and small businesses, in most cases, are required to follow and manage employees within those laws. This could be standard work rules that we take for granted, such as did you get your lunch? Did you get your morning and afternoon breaks? Clock in times, clock out times? How you manage overtime is also a work rule that could get you into unintended legal hot water. Business Manager 365 has built-in Human Resources module that manages time and attendance, time off requests and approvals, vacation requests and approvals, hiring and termination processes, along with employee confirmation questions for the end of the day.
Discrimination against Customers; Aside from the contract violations, you have to be aware of discrimination such as age, race, sex, religion, or disabilities. It is essential that, as a small business, you have proper policies in place to manage all your clients similarly and consistently based on the products or services that you offer.
Employee Injury or Sickness, employee injury, and sickness is one area that is very common for small businesses to overlook and get caught in the litigation net. All states have laws that require employers to provide a safe and secure work environment for all their employees. Along with having and maintaining proper workers' compensation insurance tracking, employee injuries is the responsibility of the employer. Business Manager 365 has compliancy tracking processes embedded within the software that, upon clock out for the end of the day, will prompt the employee to answer specific questions. These questions are configurable, but one of the fundamental questions is if they have been injured at work and if they answer yes, then to outline what, when, and how the injury happened then automatically notify the HR Department of the injury.
Setting up proper documentation processes and workflows can be timely and, in some cases, costly if you are doing it as a result of a lost litigation process.  Lack of documentation is only one aspect that small businesses typically fall short; being underinsured is another, or simply operating in the mind vacuum of it won't happen to me. You might be correct; however, if you roll the dice on that one and lose, it could be costly. Liability limitations based on previous legal decisions could open you and your business to damages that could put all you have worked for at risk. According to BlueVine.com, there are some steps you can take to keep your small business out of legal trouble.
Understand Labor Laws, once you hire your first employee, you need to be aware of the labor laws both on the Federal level, but also each state will have their labor laws you will have to follow. There are a lot of Human Resources software packages that can help you manage these ever-changing laws state by state. According to BlueVine.com, small businesses need to pay particular attention to wage and hour laws that dictate when and how employees are paid.
Get everything in writing, the old days where a handshake was an agreement, and everyone was expected to live up to that agreement are long gone. The business environment requires that you document every interaction and every commitment, whether that is in email or within some kind of CRM system. If it is not written down, it did not happen, and there is no legal protection on either side. I am always preaching to my team that agreements are not for the marriage they are for the divorce, so write it all down. A strong point of the Business Manager 365 software is the documentation and analytics that it can provide to ensure that all your processes, tasks, and contracts are documented correctly.
Avoid tax or licensing issues by double-checking everything, let's face it we are in business for the money, we want to be our boss, and reap the financial rewards for the work our teams perform. Having excellent bookkeeping skills and tracking your business financials is key to your business success. Paying taxes such as sales tax, property tax, payroll tax, or estimated income tax can quickly get you into legal trouble with the IRS. It is also essential to make sure that you are correctly licensing your business with the state and local authorities. Another licensing process commonly overlooked but could be very costly is software licensing, many licensing agreements also include a claim to profits made by illegal use of software, so this is one where the cost of the software is not worth the penalty.
Purchase Errors and Omissions Insurance, we all make mistakes; some are harmless others can create harm and come with damages. Often Errors and Omissions insurance will protect you and your business in the event errors are made by you or your team that results in losses to your customers. Business Manager 365 can reduce the effect of the human factor, which can limit errors and omissions on your part. Due to the process management and documentation processes within Business Manager 365, it will alert your management team and allow you to be proactive when it comes to potential errors, which could be costly to you and your customers.
The expanding role of technology in litigation is increasing every day due to how people and companies are changing and using technology. With the increased use of mobile devices such as smartphones, tablets, texting, and messaging software, we have come to expect that these communications are legally binding, but are they?  A short answer is yes; there is an increasing number of precedents that are showing that the courts are excepting text messages, instant messages, and other forms of electronic communications as a written agreement. In many cases, this is an excellent example of what I consider disassociated data or communications because, in most cases, with these types of communication, only the sender and receiver know that the conversation ever took place.  This is the shortcoming of technology that without a central repository and a manner to automatically synchronize data when it comes to litigation finding emails, text messages, or instant messages to prove your case can be very difficult at best.
When it comes to text messages and Instant Messages, it is vital on several fronts to use the corporate plans; this also goes for file sharing sites like Dropbox.  Never give the impression that you are not claiming your intellectual property by allowing employees to use personal devices for company business; make sure you draw that line. One example would be when it comes to cell phones, and text messages would be to utilize the AT&T Business Messaging system, the messaging archive product allows you to capture and archive employee text messages for up to 7 years.  Most of the other providers, such as Verizon, T-Mobile, and others, offer similar products. Instant message is another process you should be capturing again; most providers on the corporate plans provide the ability to capture and store employees' Instant messages.  Texting and Instant message retention is one area where technology can help you or hurt you when it comes to litigation.
Utilizing technology to have a central location for documents and the collaboration on projects that track revisions, approvals, and access to different company-related records is more critical today than ever. Business Manager 365 has extensive document management capabilities that tie documents to work orders, projects, or individual clients. These documents can also be secured to ensure only people with the proper permissions have access to related materials. However, many other products do a great job of managing records in a collaborative environment.  Citrix ShareFile Enterprise is a powerful document sharing system that has a high level of security and is offered in a local install version and a cloud-based version. Citrix ShareFile Enterprise from a collaboration tool is also very powerful due to its integration with Office 365, the ability to synchronize data with internal resources and third-party resources, e-signature processes, and a custom customer portal. Microsoft Teams is also becoming a powerful collaboration tool; Teams allow for real-time collaboration, integration with Office 365, includes Skype, OneDrive and SharePoint, and a high level of security and permission setups.
Trust me; you don't want an IT person dictating risk mitigation within your organization; however, it does fall under the expected roles to have the ability to recommend and implement protections that limit the exposure for your business. In many cases, this becomes a matter of convenience for the employees, whatever they want to do to get through a stressful and demanding day at work. However, we all have to understand that the picture is more significant than that. Without an eye on how you document and manage your employees' work processes when it comes to litigation, it could put you on the losing side and be very costly to your business.
By Scott M. Lewis, President / CEO Winning Technologies, Inc.
About the Author: Scott Lewis is the President and CEO of Winning Technologies Group of Companies, which includes Liberty One Software.  Scott has more than 36 years of experience in the technology industry and is a nationally recognized speaker and author on technology subjects. Scott has worked with hundreds of large and small businesses to empower them to use technology to improve work processes, increase productivity, and reduce costs. Scott has designed thousands of systems for large, medium, and small companies, and Winning Technologies' goal is to work with companies on the selection, implementation, management, and support of technology resources. Learn more about Winning Technologies 877-379-8279.